Service Project Opportunities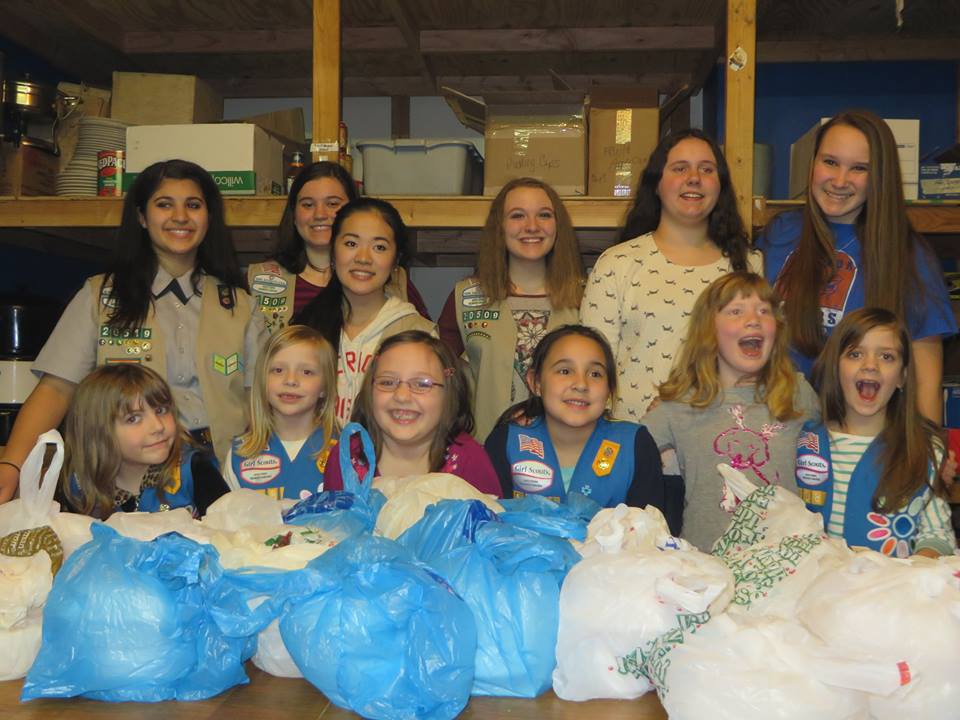 FOR MORE OPTIONS, PLEASE VISIT Cranberry Community Chest
Current Service Area Needs:
Ronald McDonald house

(located next to Children's Hospital)

Great opportunities for girls to perform service projects at this location!

Contact: Becky Magnelli at becky@rmhcpgh.org or  412-246-1103.

Sunnyview Nursing and Rehabilitation Center in Butler

Residents would love girls to do crafts, sing, Bingo, etc.

Contact: Phone: 724-282-1800

Butler County Humane Society

1015 Evans City Road

Renfrew, PA 16053

Caring Place

Warrendale, PA

Contact:  Meghan O'Mahoney, Volunteeer Services Coordinator

(888) 734-4073

http://www.highmarkcaringplace.com

Mars Home for Youth

521 Route 228

Mars, PA 16046

North Way Food Pantry in Wexford, PA

Karen Rose, Manager Karenr@northway.org
724-772-0109 (home number)
Food pantry that serves the area. We welcome all kinds of donations, such as non-perishable food, non-food items, such as cleaning products, personal care products, hygiene products, paper products and pet food.  Also will take toys and clothing.  We also welcome holiday items, such as treat bags for Halloween, Valentine's Day and Christmas, stocking stuffer items, new socks/mittens/hats, and new items that could be used as Christmas gifts for our young and older clients.

Gleaners Food Bank

Contact Linda Heery at heerys@zoominternet.net

VOICE

Project Hope

c/o St. Peters Reformed Church
320 East Grandview Ave.
Zelienople, PA 16063

Yellow Ribbon Girl 

1328 Woodside Ave.

Ellwood City, PA, 16117, USA
http://yellowribbongirls.com       Helps to collect and ship supplies to deployed soldiers

Light of Life Mission (supports homeless in the Pittsburgh community)

10 East North Avenue

Pittsburgh, PA 15212

Wreaths Across America

https://wreathsacrossamerica.org/

What to do at Christmas time with your troops:
Adopt a Resident at Concordia Lutheran Ministries:  This organization strives to give at least one gift to each of the 400 plus residents in the Lund and Oertel Care Centers.  Those interested in donating gifts or adopting a resident should call the Concordia Activities Department at 724-352-1571, ext 8241 or ext 8302.Wreaths Across America places wreaths on the graves of fallen service members and veterans across the nation. Visit https://wreathsacrossamerica.org/ for more information.

Bundle Up Butler collects coats, blankets, hats, gloves and other outerwear for those in need.  You can contact them at 724-431-0095 or 724-287-5648.

Paul Laurence Dunbar Community Center hosts an annual Christmas party where donated gifts are distributed.  New and gently used items are accepted.  For more information, call 724-287-5648 or visitwww.dunbarcenter.org

Butler Lifesteps hosts a Spirit Tree that serves about 100 children each year. Wish lists are provided to donors and there is a special need for gifts for teenagers, especially girls.  For information, call 724-283-1010 or visitwww.lifesteps.net

Toys for Tots accepts gifts for children 12 and younger.  For more information, call 724-841-0431 or visit www.butlerpatoysfortots.org

Community Care Connections provides services to about 750 people in Butler County who are mentally or physically handicapped.  It hosts a Caring Tree to fulfill the holiday wish lists of more than 50 families.  Gifts for special needs children and adults are also accepted.  For more information:   724-283-3198 or visit www.community-careconnect.org

Voice serves all active clients during the holiday season and hosts an Adopt a Family program.  For more information, call 724-776-5910 or visit www.voiceforvictims.com

Big Brothers and Big Sisters of Butler County hosts an annual Christmas party for children served by the program and their mentors. The agency accepts gifts for their more than 50 children.  Contact:  Corinne Coulson at 724-287-4733.

Catholic Charities assists 350 to 450 young people each season through its Angel Tree Program.  The organization provides donors with a child's name, age, gender and a wish list.   They also have an "Adopt a Family" program which operates the same way.  Toys, clothing, holiday meal ingredients are accepted.  For more information:  724-287-4011 or visit www.ccpgh.org

Presents for Patients is a holiday program founded by St. Barnabas President William Day.  The community can participate by adopting patients and visiting them during the holiday season.  The campaign matches interested donors with a patient at a nearby nursing facility.  Donors are then sent their patients information including their three gift wishes.  Donors are asked to purchase at least one of those items.  Volunteer hours are also appreciated.  Call 724-444-5521 or visit www.presentsforpatients.com

Lighthouse Foundation coordinates a toy drive that benefits families served by its food bank.  The program accepts gifts for newborns to 16 years old.  For more information:  724-898-4673 or visit www.thelighthouseonline.net

Glade Run Lutheran Services provides Christmas gifts to more than 2,000 children and families each holiday season.  The greatest need is for adolescent and young adult gifts.  For more information:  724-452-4453, ext. 1277, visit www.gladerun.org or email cmartingladerun.org
---
Caps for Good – an exciting service learning project that aims to engage youth in the U.S. to help save the lives of nearly four million newborns in the developing world.  Here is an article about a Girl Scout Troop that has already gotten involved- http://www.westport-news.com/default/article/Westport-Brownies-efforts-help-infants-in-828329.php
 Caps for Good is a grassroots initiative led by Save the Children and the Warm Up America! Foundation that calls upon Americans of all ages to knit or crochet a cap to keep a new baby warm and help increase his or her chance of survival.  This is part of Save the Children's larger newborn and child survival campaign which aims to mobilize U.S. citizens to help reduce the number of newborn and child deaths that occur each year from preventable and treatable causes (www.GoodGoes.org).
The Caps for Good initiative offers a dynamic and tactile way for girls at any age to engage in a local project that has a global impact.  As a Girl Scout troop leader or volunteer, your troop can participate by following the easy steps below that support the Girl Scout Leadership keys- Discover, Connect and Take Action.  
Discover – Organize a troop meeting where girls can learn how to knit or crochet a baby cap and talk about how this project will make a difference in the lives of newborns around the world.
 Connect – Encourage your troop to work together to complete their baby caps and to use this project to raise awareness in their school and community.
Take Action – Engage your troop in advocacy by having them send a letter to President Obama about their participation in Caps for Good.
To get started, visit www.GoodGoes.org/caps and view our action kit with information on how to make your cap and find more ways to get involved.
Feel free to contact me with any questions you have or if you would like to discuss how your troop will be participating: cdonaghy@savechildren.org
---
OTHER GENERAL IDEAS

***Girl Scouts are not allowed to collect money for other organizations***

Animal Shelters: collect donations, help care for the animals, bake dog treats, sew cat toy mice.

Big Brother / Big Sister Programs: Day of Beauty Event (hair, nails, make-up) or other activity with girls waiting to be partnered with a Big Sister.

Comfort Blankets: decorate fabric squares to be sewn together for comfort quilts at St. Ferdinand's.

Donate shoes and school supplies to children in Africa.

Foodbank: collect donations, bake cookies or other homemade treats.

Meals-on-Wheels: help package meals, make crafts (refrigerator magnets) to be delivered along with the meals.

Plant: church flower gardens, bulbs in front of schools.

Troops overseas: mail cards, care packages, GS cookies, small decorated Christmas trees.

Visit Nursing Homes: sing Christmas carols, take Christmas cookies, play Bingo (take Dollar Store prizes), perform talent show, go Trick-or-Treating.

Women & Children's Shelter: Collect supplies, donate items needed for the holidays.  Provide ingredients and recipe to make GORP.

Work with younger GS troops: host an event or badge day, teach them songs, dances, crafts, etc…

Participate in Memorial Day services with a local VFW
(Photo courtesy of Tabatha Mill)