CRANBERRY NEIGHBORHOOD MINI CAMP
EXCITING NEW SITE FOR 2016
BEGINS:   FRIDAY, July 29, 2016
ENDS:  SUNDAY, July 31, 2016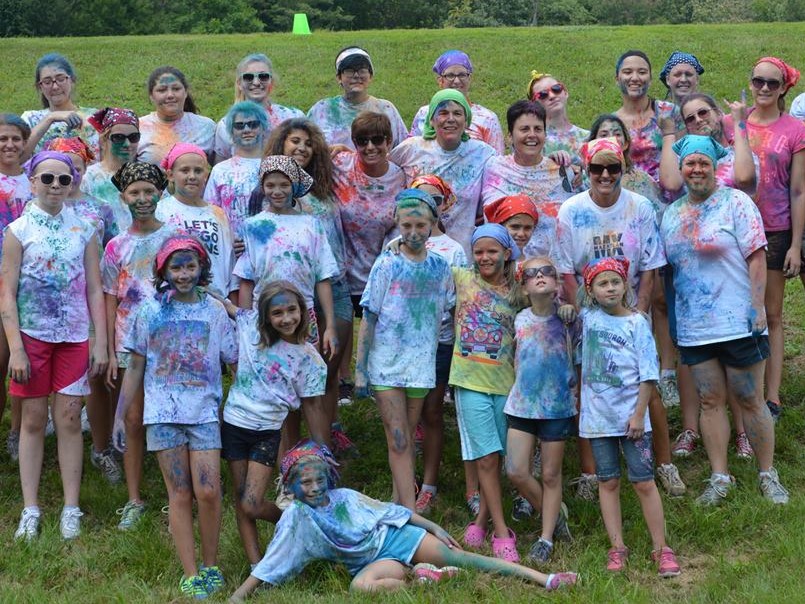 MINI-CAMP 2016 is open to Cranberry Girl Scouts who are currently registered as Juniors, Cadettes, Seniors, or Ambassadors.  You may attend whether or not your troop leader does.  Any girl who wishes to attend but is not currently a registered Girl Scout will be required to pay an additional registration fee.
SITE:   GSWPA Camp Roy Weller
32 Trillium Lane
Bruceton Mills, WV  26525
303-379-9194 or 412-566-2570
royweller@gswpa.org
COST: $105.00 – Total fee for Girl Scouts
$60.00 – Total fee for Adults ($75 if not currently registered as a Girl Scout)
$120.00 – Total for non – Girl Scouts (includes $15 mandatory registration fee)
(ALL FEES ARE NON-REFUNDABLE)
(Adults MUST have up to date state clearances in order to attend)
COST INCLUDES: Transportation (bus ride each way), food, snacks, drinks, camp souvenir/patch, and all camp activities and supplies.
REGISTRATION DEADLINE: MAY 28, 2016.  All forms and payment must be received at above address or dropped off at the Cranberry Girl Scout Leader meeting in May.  NO EXCEPTIONS.
TRANSPORTATION: Meet at 7:15 AM on Friday, July 29 at Rowan School to load onto buses.  Depart for camp at 7:30 AM.  Return to Rowan School for pick-up Sunday at 4:30 PM.
PROGRAM HI-LIGHTS:  Outdoor fun, cabin sleeping, hiking, outdoor cooking, crafts, singing, star gazing, biking, camping skills, boating, fishing and other related activities.
⇒TO REGISTER: Mini Camp registration 2016
⇒FOR FINANCIAL ASSISTANCE: Financial Aid Form for Camp